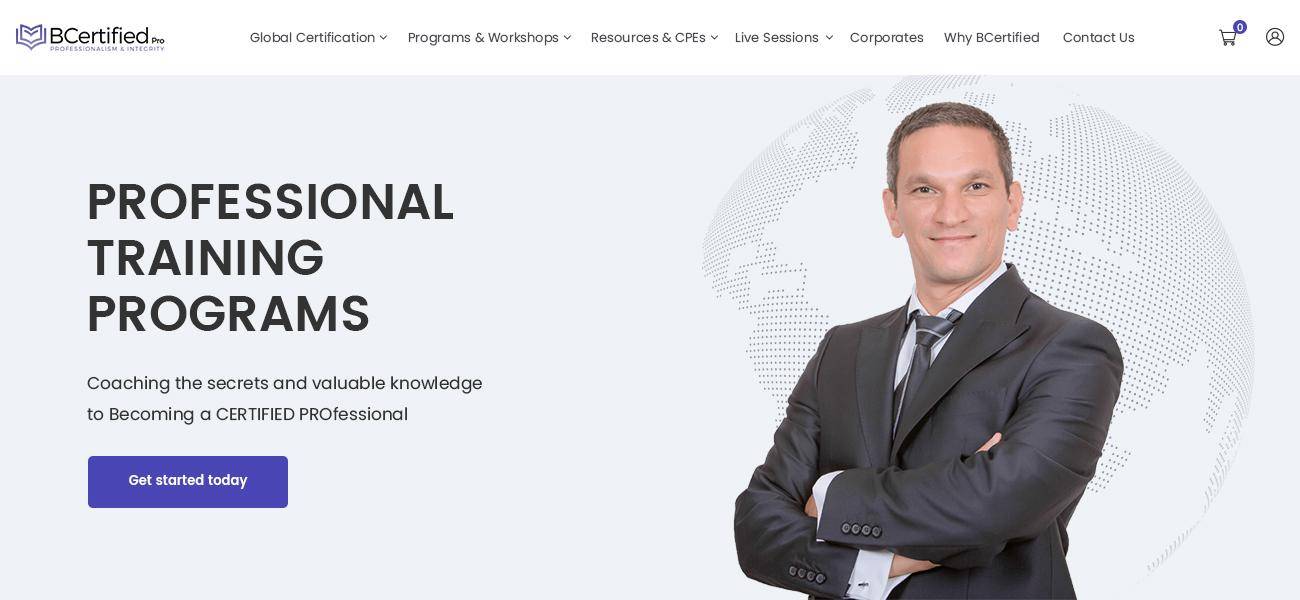 BCertified Pro has professional training programs. They coach the secrets and valuable knowledge to becoming a CERTIFIED PROfessional.

Their training programs have helped numerous individuals pass their exams on the first attempt, which is a testament to the quality of their services. International, local, and Fortune 500 companies have thought after their programs for their value added. They offer a comprehensive portfolio of globally certified services that can help people acquire the necessary skills and knowledge to succeed in their career.

Additionally, they care for their members and strive to provide them with the best learning experience possible. Their team of experts is dedicated to supporting people every step of the way, ensuring that they have the resources and guidance they need to achieve their goals.

Their partners are some of the most respected names in the industry, and their certifications and programs are recognized and respected worldwide. They are proud to be approved course providers by multiple accredited organizations, ensuring that their members receive the best training and certifications available.